1/4″ BSP Quick-Release Plug – Pair
Order Code: CAS-QRP-P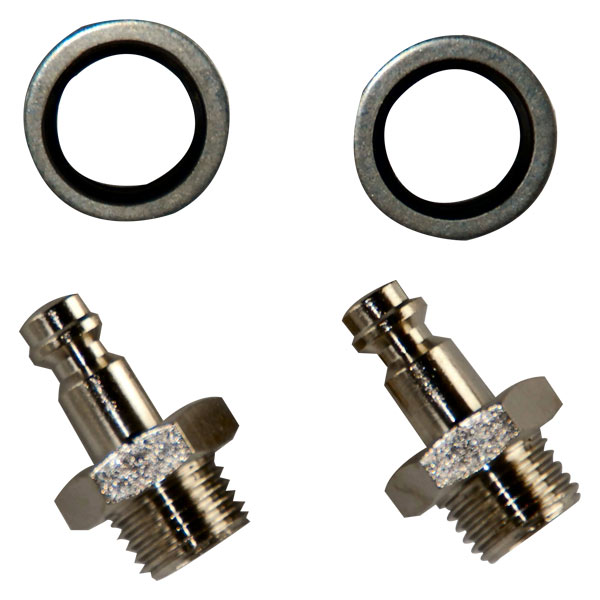 Type

Spare Part

Design

Needle Diameter

Needle Length
A PAIR of 1/4″ quick-release plugs plus Dowty washers.
Used on all Comdronic connection adaptors.
NOTE: It would be very unusual for these quick-release plugs to need to be replaced by an end-user between servicing by Comdronic.
The quick-release plus is nickel-plated brass with a 1/4″ BSP thread. The Dowty washer is mild steel with a bonded nitrile seal.
If you own a Comdronic Manometer, claim your Loyalty Discount on this item in the Kit-List.