Angle Mechseal Adaptor – Pair
Order Code: CA-M-AP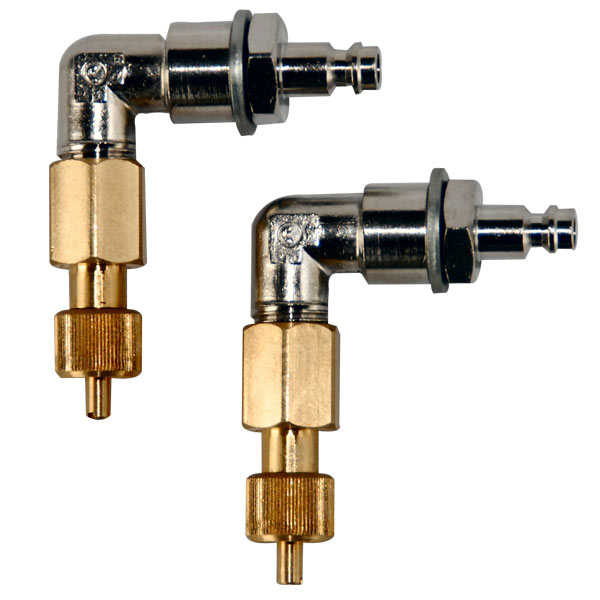 Type

Mechseal-Style

Design

Angle-Pattern

Needle Diameter

Needle Length
A PAIR of angle-pattern, Mechseal-style, connection adaptors.
Although Mechseal pressure-test-points have become increasingly less popular over the last decade – and are rarely encountered on new installations – these connection adaptors are offered as a useful addition to a commissioning engineer's toolkit for when commissioning work is being performed on older systems (normally HTHW/MTHW).
The Mechseal probe has a brass body.
The elbow and quick-release plug are nickel-plated brass and the Dowty washer is mild steel with a bonded nitrile seal.
P.T.F.E. thread-sealant is applied to the joint between the insertion probe and the elbow, thus creating a solid seal.
Directly compatible with the quick-release coupling on all Comdronic connection tubes.
If you own a Comdronic Manometer, claim your Loyalty Discount on this item in the Kit-List.